Hypnosis, Conversational Hypnosis, Mindfulness Meditation, Neuro-Linguistic Programming(NLP) and Reiki.
Ho'oponopono, the art of forgiveness, thankfulness, love and inner peace.
Olivier Hidalgo is Certified in Hypnosis, Conversational Hypnosis, Neuro-Linguistic Programming, Mindfulness Meditation and Reiki.
Consulting Hypnotist. Ericksonian Hypnosis. NLP Master Practitioner. Reiki Master.
Mindfulness Master Practitioner.
Certified Advanced Ho'oponopono Practitioner.
Member in Good Standing of National Guild of Hypnotists (NGH), NLP Global Standards and Sociedad Internacional de Hipnosis Clínica (SIHC)(Spanish).



Hypnosis - Mindfulness Meditation - Ho'oponopono - NLP - Reiki.
Mind Power Techniques To Empower Your Mind-Body Balance TM

Office Hours: Monday-Friday
9AM-5PM (by appointment only).
151B York St., London. ON.
We also do House calls, Online Sessions and weekend sessions.
If you need our services outside our regular business hours please call 519-495-6405.
Photos by: canstockphoto.com, and Roman Hidalgo
Powered By MicrosolutionsConsulting.com
© 2019 NLP Hypnosis Centre. Mind Power Techniques for self-confidence, self-control and enhance your personal and business skills. To empower your life.


Learn About Self Hypnosis, Hypnosis, Hypnotism, NLP and Life Coaching. Join us on Twitter.
We use an innovative Self Help Hypnosis training program to give clients a working understand in how self hypnosis work.
We teach you how to relax and do visualization
We can help you to become more Self-Confident.

Meet Your Professional Life Coach, Consulting Hypnotist and NLPP.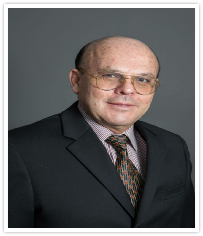 Olivier Hidalgo. Owner of NLP Hypnosis Centre.
Certified Consulting Hypnotist , Certified NLP Practitioner, Time-Based Techniques Certified, Humanistic Neuro-Linguistic Psychology (HNLP), Certified Personal Coach.
Certified Member of the National Guild of Hypnotists (NGH), Member of NLP Global Standards Association. Member of Association Collegial of Professional Hypnosis (Spanish).
Non-Therapeutic Hypnotism is the independent use of the hypnotic arts and sciences to help clients inculcate positive thinking and the capacity for self-hypnosis. Unless specifically allowed by the state/province law, Hypnotists do no do Psychotherapy; we Coach, Teach, Guide, Instruct, and Train. In Hypnosis, a Professional Hypnotist will assist clients to regain a Positive Mental Attitude and Manage Situational Stress
You will See Positive Results From The First Session Or Your Money Back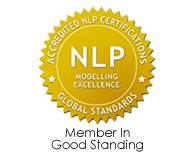 At NLP Hypnosis Centre - Hypnosis, NLP and Life Coaching
We are mobile. We can visit you at your home, office or business.

We are online. We do Hypnosis, NLP and Life Coaching Sessions via Skype.

We are bilingual. We do Sessions in English and Spanish.
Our goal is to support our clients in achieving the level of competence they desire. We aim to provide you with a positive and rewarding experience that will make you feel much better. We are committed to help you reach your goals.
Call 519-495-6405 Today
Learn Total Relaxation And Visualization.
Learn Self-Hypnosis To Gain Confidence.
Learn About Meditation And Hypnosis.
We Are Bilingual: English And Spanish.