© 2020 NLP Hypnosis Centre. 519-495-6405
Call Today For Free Consultation
Olivier Hidalgo is Certified in Hypnosis, Conversational Hypnosis, Ho'oponopono, NLP, Mindfulness Meditation and Reiki.
Consulting Hypnotist. Ericksonian Hypnosis. NLP Master Practitioner. Reiki Master.
Mindfulness Master Practitioner.
Neuro-Linguistic Coach.
Member of National Guild of Hypnotists (NGH), NLP Global Standards and Sociedad Internacional de Hipnosis Clínica (SIHC)(Spanish).
Transform Your Life Today!TM


Call Today For Your Free Consultation 519-495-6405

NLP Hypnosis Centre Session Fees
Free And Confidential Consultation Session.
Free consultation by phone or Skype/FaceTime.
In this session we explain you the techniques and tools we use. What we can do and what we cannot do, who we are. How Hypnosis, Neuro-Linguistic Programming and Life Coaching work.
This free consultation session takes between 15-30 minutes.
Free of charge. No compromises.
Form For Requesting FREE and Confidential
Consultation Session
We can meet online at a pre-arranged time from the comfort and confidentiality of your own home or office, or hotel room is you are travelling. Please notice that online consultations are generally not considered substitutions for face-to-face sessions, however it provides immediate assistance when help is not close by.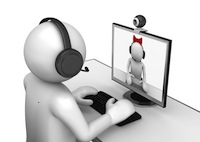 Home Visit. We can visit you at a time that is convenient to you in your own home or office, or business.
This a pre-paid session. $75 within London Area. $125 within 300 Km from my office.
More than that please call 519-495-6405.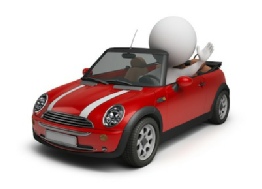 If this is your first time with us we have a FREE and Confidential screening, 15-30 minutes consultation session so we can explain in deep what we do. You can explain what do you expect from us and we can decide which technique is better for you and if we can work together.
Free Session And Confidential Consultation Session
If you prefer to pay in person when you get to our office, please let us know when you call for your appointment.
If you would like to save some time you can print and fill out the following forms:
Client Info. Please click here
Client Bill of Rights click here
Payment.
Cash, PayPal and most credit card are accepted for payment. Online sessions are payable in advance. In-persons sessions are payable prior to, or during session(s). You can pre-paid several sessions in advance.
Please print and keep a copy of your payment confirmation as a record.
Cancellation/Refund Policy
If you don't show up for scheduled appointment, either in person or online or you are not at your residence, business or office when we arrive (for home/office/business sessions), and you have not notified us via email at least 48 hours in advance, you will be required to pay the full cost of the session. We are sorry to have to implement this policy, but time that is not spent with you can be spent helping other clients, but only with sufficient notice. All payments are final and non-refundable.
If for any reason you decide to cancel the appointment we will refund your money as long you have notified as us via email at least 48 hours in advance.
Privacy Policy
Any information including, but not restricted to your name, email and contact information, registration, information request, payment terms or details is kept COMPLETELY CONFIDENTIAL AND IS NOT SHARED with any party without your express written consent.
Contents of all sessions are considered to be confidential. Both verbal information and written records about a client cannot be shared with another party without the written consent of the client or he client's legal guardian. Noted some exceptions are as follow:
Duty to Warm and Protect: When a client discloses intentions or plan to harm another person, a professional is required to warn the intended victim and report this information to legal authorities. In cases in which the client discloses or implies plan for suicide, the professional is required to notify legal authorities and make reasonable attempts to notify the family of the client.
Abuse of Children and Vulnerable Adults: If a client states or suggest that he or she is abusing a child or vulnerable adult or has recently abused a child or vulnerable adult, or a child or vulnerable adult is in danger of abuse the professional is required to report this information to the appropriate social service and/or legal authorities.
Prenatal Exposure to Controlled Substances: professionals are required to report admitted prenatal exposure to controlled substances that are potentially harmful.
Minors/Guardianship: Parents or legal guardians of non-emancipated minor clients have the right to access the client's record.
Insurance Providers (when applicable): Insurance companies and other third-party payers are given information that they request regarding services to clients. Information that may be requested includes, but is not limited to: types of service, date/times of service, progress of sessions, case notes, and summaries.
Disclaimer: NLP Hypnosis Centre offfers training in self-hypnosis for self-help. We are not a medical facility and do not diagnose or treat medical conditions. The service is provide is for educational purposes only. It is not theraphy, and is not meant a replacement for any other intervention. The same goes for the NLP and Life Coaching Techniques.
All transactions are processed through a secure server. Your transaction is safe and secure through this page.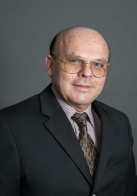 All Sessions are private, confidential and custom-designed so you get the maximum for your investment.
In a confidential, safe, comfortable and private setting with Olivier. Online via Skype, or in your home, office or business, or at our office in downtown London, Ontario Canada.
All Prices are in Canadian dollars. All session rates are subject to HST.
Call 519-495-6405 Today
Request FREE and Confidential Consultation Click Here
You now can enjoy the power of Hypnosis, NLP and Life Coaching at the comfort of your home or in our professional office in downtown, London, Ontario, Canada.
We can visit you during our regular business hours or outside our business hours if that is more convenient to you. Sometimes we are available during weekends. All at your convenience and at the same affordable price.
Initial Consultation: FREE. 15-30 Minutes Consultation.
Regular Price per Session/hour: $108+HST=C$122.04
All services subject to 13% HST.
COVID-19 Special.
To help our clients, we have reduced the price for limited time to
$54+HST=C$61.02
For more up-to-date rates and offers please